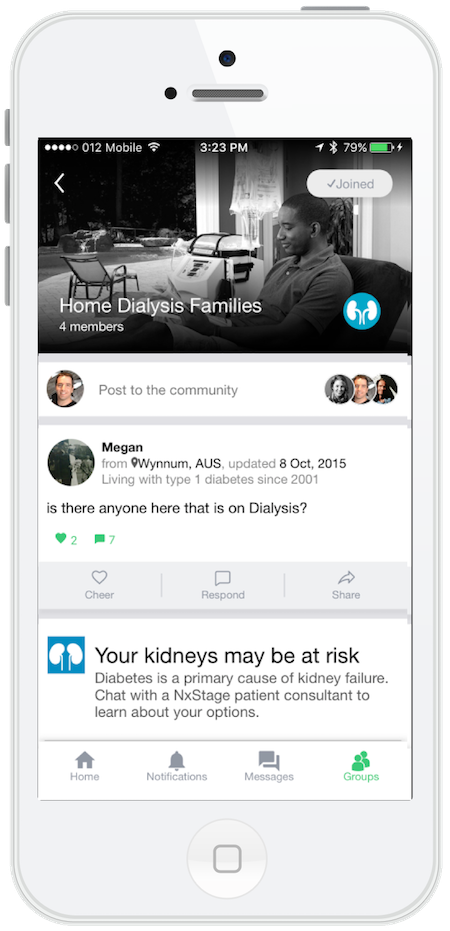 Home Dialysis by NxStage
Hey there! I'm Vanessa a dialysis patient and NxStage employee.
Meet Vanessa, your community manager
We could not log you in - the login process was cancelled or not authorized, please try again.
Check the phone number, if everything is correct, please try again.
---
Download for FREE the HelpAround app to join
Join the community now
We'll text the app-download link to the following number:
Send to mobile
Thanks for joining in!
Shortly you'll get a text message to your phone with a link to download the app.